WELCOME TO MY WORLD. I AM VERY HAPPY THAT YOU ARE INTERESTED IN A SESSION WITH ME. PLEASE BE SO NICE AND FAIR AND TAKE A FEW MINUTES TO READ THIS TEXT THOROUGHLY. IT WILL HELP YOU TO GET ME KNOW A LITTLE BETTER AND ESPECIALLY IF YOU HAVE NOT HAD MANY WRESTLING SESSIONS YET IT IS CERTAINLY A HELPFUL READ FOR YOU SINCE WE ARE MALE-SLAPPING AMAZONS BUT WE ALSO HAVE NEEDS AND CONCERNS THAT ARE SIMULAR TO MOST OF US. AND IF YOU MEET THESE FEW LITTLE THINGS, YOU WILL SURELY BE THE DARLING OF ALL SESSION LADIES.
I would like to introduce you to my abilities and me a little bit closer. Since I come from the tough school of competitive sports and have been training hard and consistently since my childhood, I am able to offer a large number of session variants. Of course it is also possible to put together a high-quality mix of different types.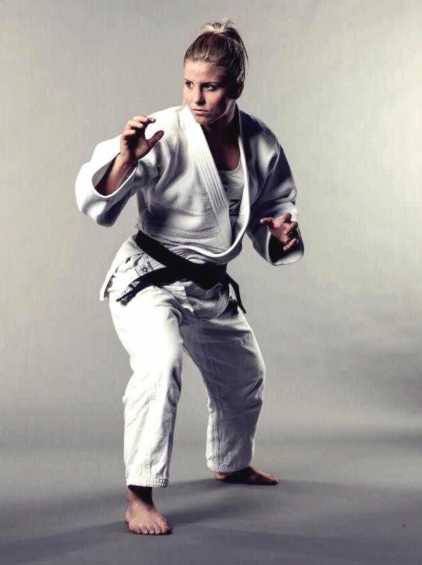 Do you want a devilish brat that overpowers you and torments you with various choke-holds? Or do you think you are fit and skilled enough to defeat an award-winning champion, which has a third degree black belt in judo? Whether pure dominance or a real, FAIR fight. I am very happy to fulfill both of your wishes.
Martial arts also teaches you to be modest, so I would be pleased to share and to teach you basic techniques and pass them on to you. So if you are an interested beginner I can teach you frequently used techniques or also throws or chokes. I have 20 years of experience in this field and i still enjoy the sport as much as on my first day. So you can expect a training full of heart and motivation! Book a session with me and I will prove to you that with some diligence and discipline you will make good training progress without hurting you.
Well, on the one hand, I can help you with functional training, but there is another area where I can teach you many tips, tricks and training methods. You probably already noticed that you need a magnifying glass to find visible body fat on me. My feminine voice will show you at our first meeting that I have not assisted this status with any dubious or illegal substances. Even for professional athletes pure practice training is definitely not enough. I also spend a lot of time in the gym and lift, push and pull on many challenging devices. It does not matter if you want to build muscle or if you want to develop a better cardio. You can do a lot wrong in both cases. I've spent countless hours in the fitness studios and weight rooms of this world and love to share my knowledge with you.
Of course, I also like meeting people who want to have fun in a session in the first place. For this I offer all common types of wrestling. There's Fantasy Wrestling, where you do not try to resist at all. Either we can try different techniques or if you prefer to be caught primarily in my headscissors I will be also a pleased to squeeze all the breath out of you.
Then we have classic arm wrestling, I think I do not have to say much except that you will lose 🙂
In semi-competitive wrestling you do not actively attack me, but as a passive part you try to block all my attacks and maybe even gain the upper hand for a short time.
Let us come to the royal discipline, the competitive wrestling. Here we both fight full throttle and there are no more compromises. Of course I expect from you full fairness, the same you will experience every second from my side. But I will not give you anything here anymore, but max out your limits and try to defeat you.
I can offer you a special service, but only after a brief briefing on site. I can also do knock out chokes on you and show you how to do it yourself. But we have to speak during the session in more detail, because it is a special experience and I do that only if it is explicitly desired.
Last but not least, we come to an area that was not very well-known and popular in Europe a few years ago, but has become increasingly popular in recent years. Mirror, mirror on the wall, who is the most beautiful ant in the country? You are, Sheena. I'm talking about Lift & Carry. So you do not really need to do anything and just let me work. I lift you, carry you around, do squats with you,...
if you are interested I can occasionally throw you on the bed mattress. As you know, shoulder throws are very present in judo, so I am very practiced and the risk of injury is almost zero for both of us. My general maximum, however, is 85kg body weight. Although I have raised heavier men, but I do that only in exceptional cases and if you ask me very nice.
When choosing my wardrobe also asking or begging does not help. I have my strict principles and I am not ready to negotiate. A bikini is worn on the beach and a string under the pants or in the brothel. I wear at sessions either sports wardrobe or my GI. My pictures will prove to you that also sportswear can be very sexy.
When I travel I always have my mats with me, ALWAYS. No matter if the session takes place in Spain, Germany or Iceland.
Well, I've offered you a lot now. Now it is time to describe what I expect from you. I work hard every day, refining my skills, and really strive to fulfill my clients' needs as much as possible. I am a very warmhearted person with whom you can have a lot of fun. For which, however, I have absolutely no tolerance and what would be a great personal insult to me are sexual approaches of any kind.
I am an athlete and not a prostitute! If you are looking for handjobs, blowjobs or even sex you are at the wrong address. Show me your noodle, then I'll show you the door and you can enjoy yourself on the hotel aisle.
At the end I will tell you the whole process of a session with me. Coming-paying-dying-resurrecting- laughing-showering-looking forward to the repeat, haha.
No seriously, At the very beginning, I wrote that almost all session ladies usually have very similar requirements for their customers. Actually, these should be things that are self-evident, but you do not believe which things sometimes happen.
Therefore a few very important requests:
Please do not negotiate with me about my prices and pay at the beginning. Session wrestling prices have been similar for a long, long time and are barely rising. I'm not a fan of haggling, not at all. If you arrive then please just be a gentleman and pay me, without asking, before the start of our session. This shows that you have good manners and I will show myself accordingly appreciative.
Please dress accordingly. Of course, I'm not talking about the robe that you're wearing when you arrive, but from your session wardrobe. I do not really care if you keep your socks and your top on or off, but in the choice of pants I'm a bit more accurate. PLEASE, NO UNDERWEAR; NO MATTER WHAT KIND. Shorts, long pants, sweatpants, it does not matter. But please no boxer shorts or even the cotton panties of grandpa.
I will certainly not borrow a towel from you, so please also take your own shower gel and towel with you. A session is always sweaty and therefore hygiene is also important. So please, do not forget the towel.
Now we have arrived at the end. I would be very happy if you would decide for a session with me. If you are interested in travel plans or other news from my world, follow me on: