Here you go, guys. A blast of pulp fiction to celebrate my awesome new body shape.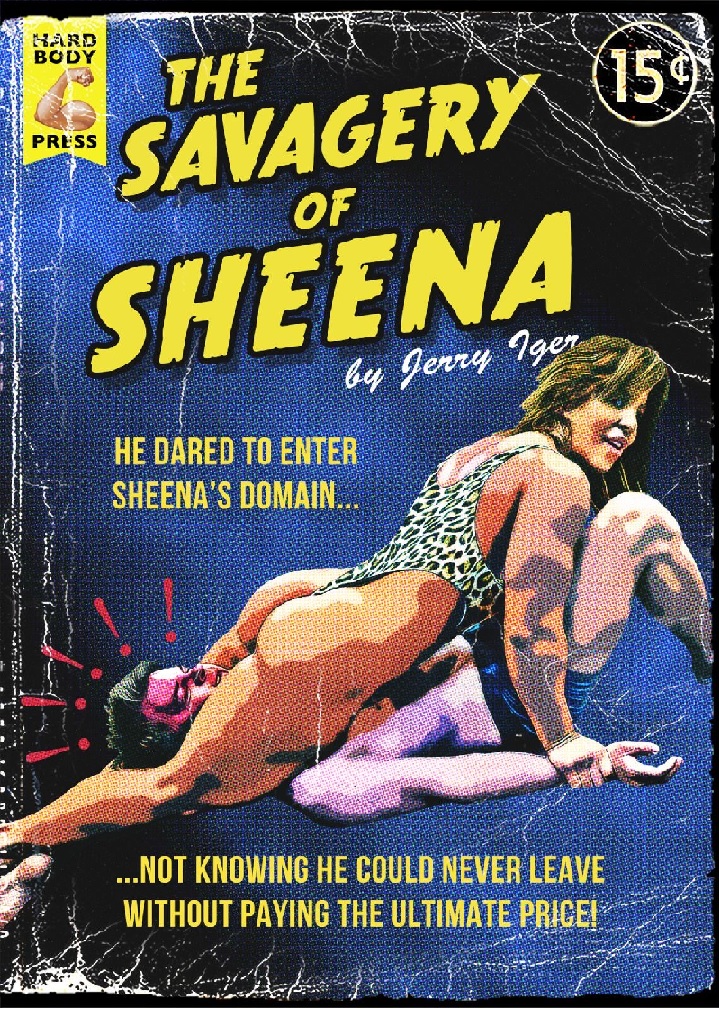 "Thick with muscle and power as well as feminine curves, the jungle goddess looked unlike any woman he'd ever seen before. As she squeezed down with her fists, pain shot through John's forearms, his wrists, his shoulders. His suffering grew tenfold as she crushed his trapped head with her mighty legs. Her powerful calves and thighs squeezed like twin pythons. She laughed, bucked her hips and suddenly, he couldn't breathe. Despite all his efforts, pride, and power, he felt himself completely immobilized in the mighty woman's iron grasp. His mind began breaking down, the relentless crush surpassing anything he had imagined in even his wildest and most repressed fantasies. Electric agony coursed though him and he moaned." Haha, did I say this was fiction? It's pretty damn realistic! Want to play?
Please share this story on Twitter or Facebook if you want more Sheena adventures.
Do you like fantasy? Book a session with me. Your darkest nightmares and sweetest dreams will finally come true.